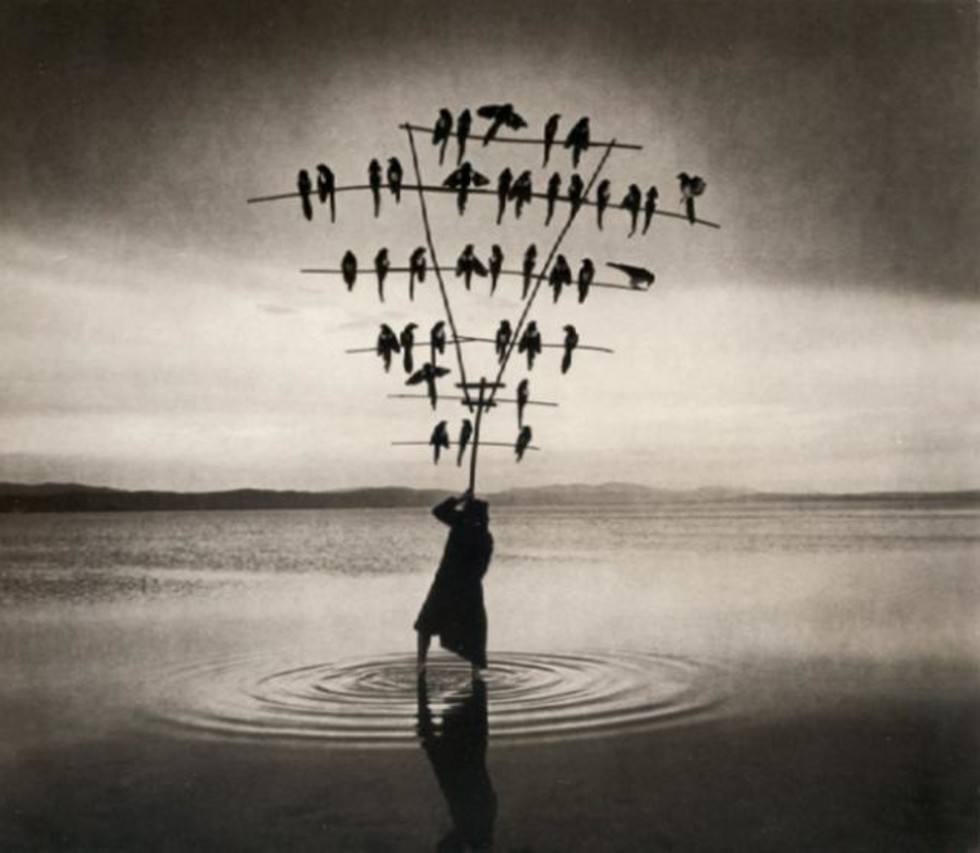 As mirrors on the cornea, surrealistic memories from a dream, a place you once visited but yet can't find your way back to, some places are one-off and will never exist again, even if we wishes so, but vivaciously, when you least expect it you will find yourself right there again.
"Roberto Kusterle was born in Gorizia ( Italy ). Since the Seventies he works within the field of the Visual Arts, devoting himself to painting and installation works. Since 1988 his interest for photograhy begins, that has become his primary way to express himself. He lives and works in Gorizia."
Tomorrow portrait with Astrid and Lee from V Ave Shoe Repair.