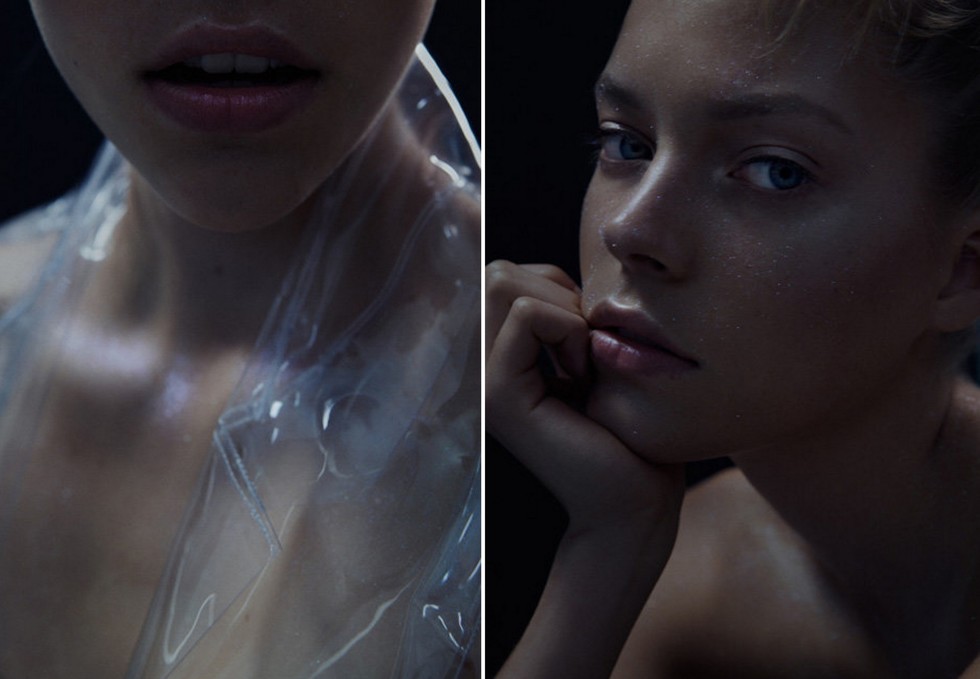 Hi there! Last night my dear friend wrote to me and asked if I wanted to come to his friend's new Club at Café UFO in Hornstull, Hornhuset. So I made up myself, jumped in a pair of crazy pants, threw on my new white fluffy jacket and purse then I was ready to go! The atmosphere there was very nice and the music was on top! I liked the interior design because it was a little darkened and industrially but with warm copper colors.
The photos is taken by Romain Duquesne for Oyster Magazine "Cath The Light". 
I wanted to show them because they really got me and her face describe my mood today.
xxxxx