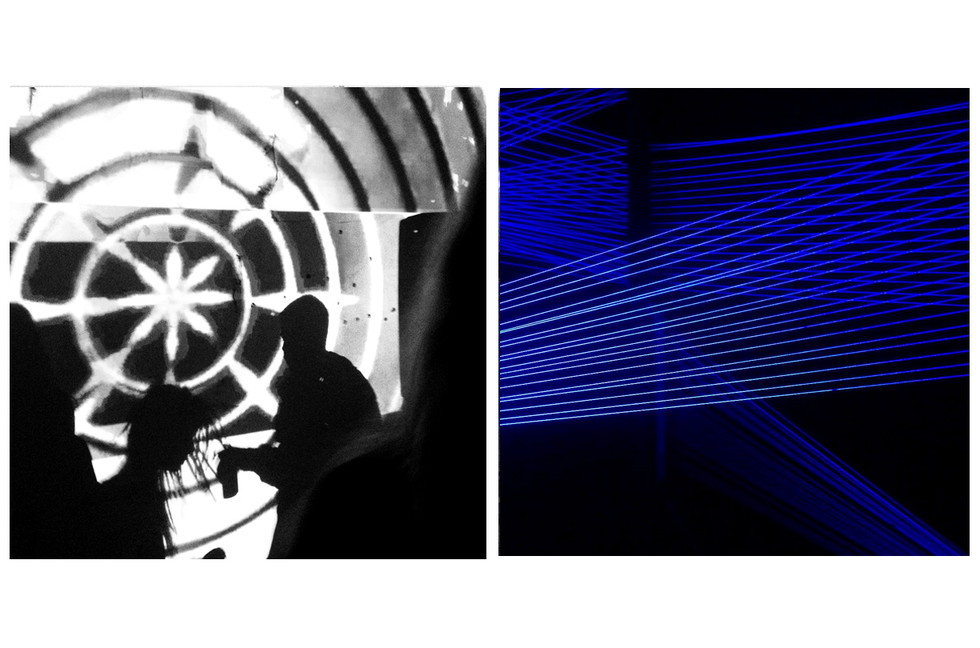 Here's a few things I've been up to lately, except for writing essays about Baudelaire and de Beauvoir:
Took at train to my bestie Emma in Falun. We had wine, talked and I got to meet her classmates, which is always nice. Soon they will think I'm a part of their class because I'm so good at "blending in". But the main reason for this visit was to dive into the deep dark forest to go to a party hosted by Gruvfrun. Amazing visuals and amazing music and the forest was filled with small installation like these neon blue strings and a flashing deer lamp. Hands up for Gruvfrun!
Did a show for Wella and they turned me into a brunette which is kinda exciting but I'm going to their salon tomorrow again to go back to blond. It was fun for a while tho.
Went to some opening for an art exhibition with my long lost favorite Josefin and had free beers.
The model girl of my dreams Saba after the show. My Wella family is the best and we danced at podiums to Snoop Dog.
Post-catwalk-me in the middle of the night with heavy makeup feelin' faaabolous.
Soon I'm off to APLACE for a shoot, hope you all having a great day.
Images from my Instagram, go follow!
www.instagram.com/erikssonfelicia_