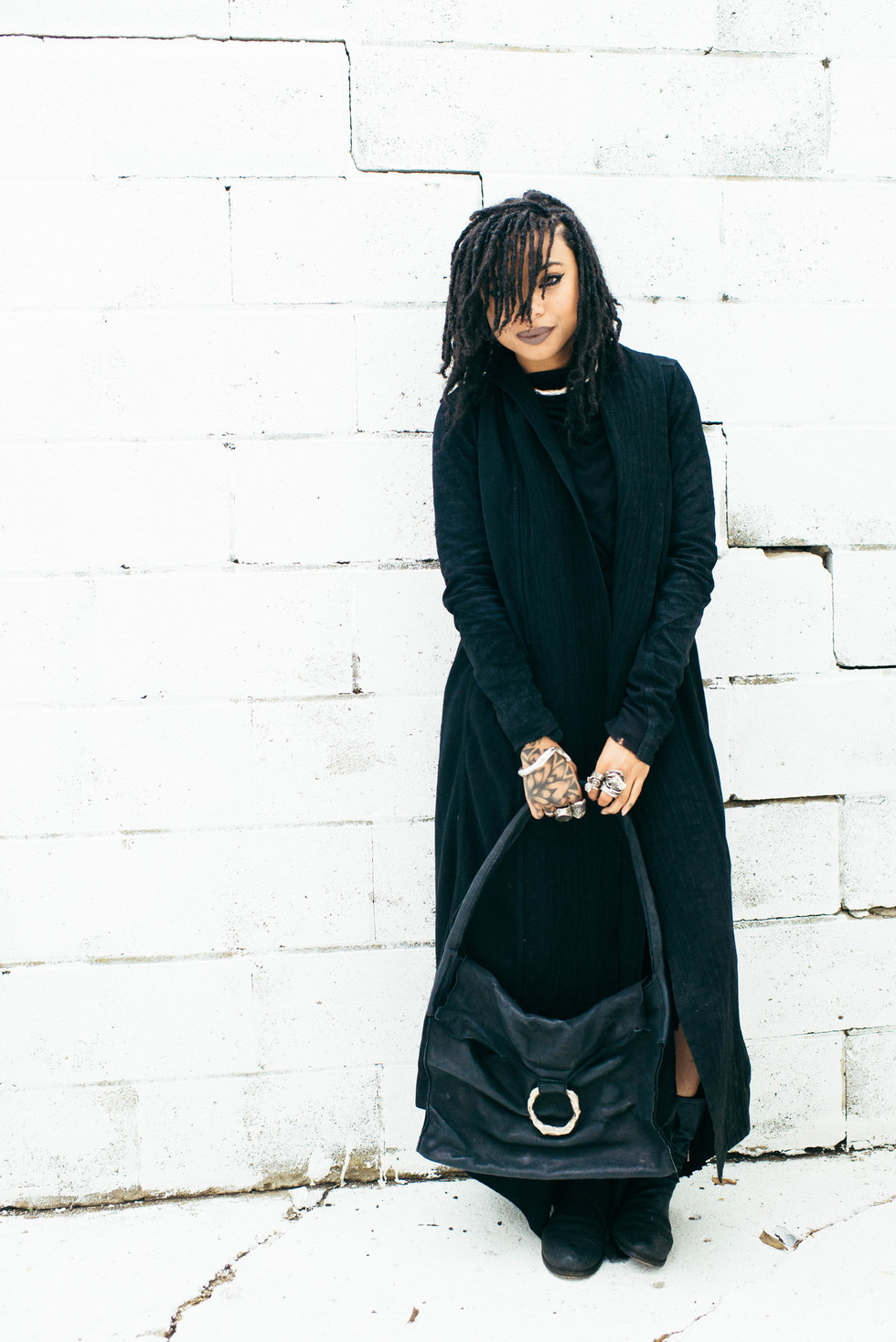 I have been doing what I love, making things for the sake of making them and the knowing that there is this divine happening that takes place when you're sourcing what lives on the edges and transforming these things into visual poetry. 
Sitting on the terrance in a loved ones Los Angeles flat, having a cigarette with a view of palm trees and the mountainous horizon - In moments such as this very one, I feel at one with my purpose. 
Portrait courtesy of Justin Milhouse (@j.milhouse) 
Wearing Xenophora jewels, Xenophora / Tagliovivo tote bag, Rick Owens and Officine Creative boots.