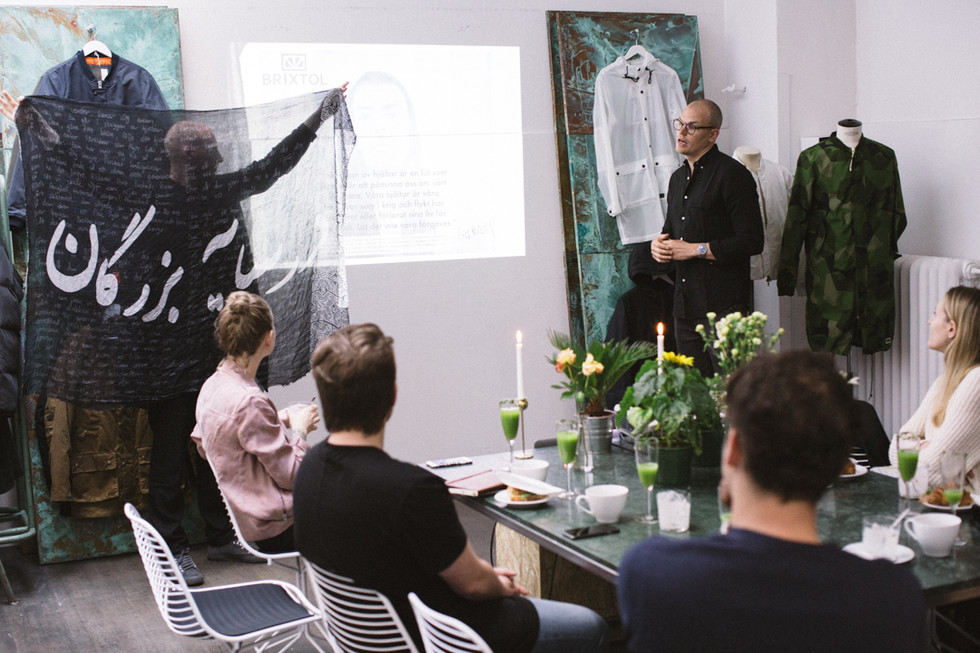 Started off the day with a press breakfast held by Brixtol and The PR Agency. We got to see 6 jackets from the mens collection and then 6 from the womens collection.
Inspired by sub cultures such as rude boys from England some key words for this brand are: long-lasting alternative classics with a Scandinavian touch and a focus on functionality.
I've been a fan of the brand for a while and found it very interesting to hear about how they work and what sort of collaborations they involve themselves in.
I few memorable things I
LOVED
: They only work with non-animal products. If you buy a waxed(Organic wax!!) jacket they offer a service where you can bring in your jacket and get it re-waxed depending on the condition you prefer to have your jacket in and if you take care of your jacket their goal is that you will be able to have it for up to 30 years.
//Arda