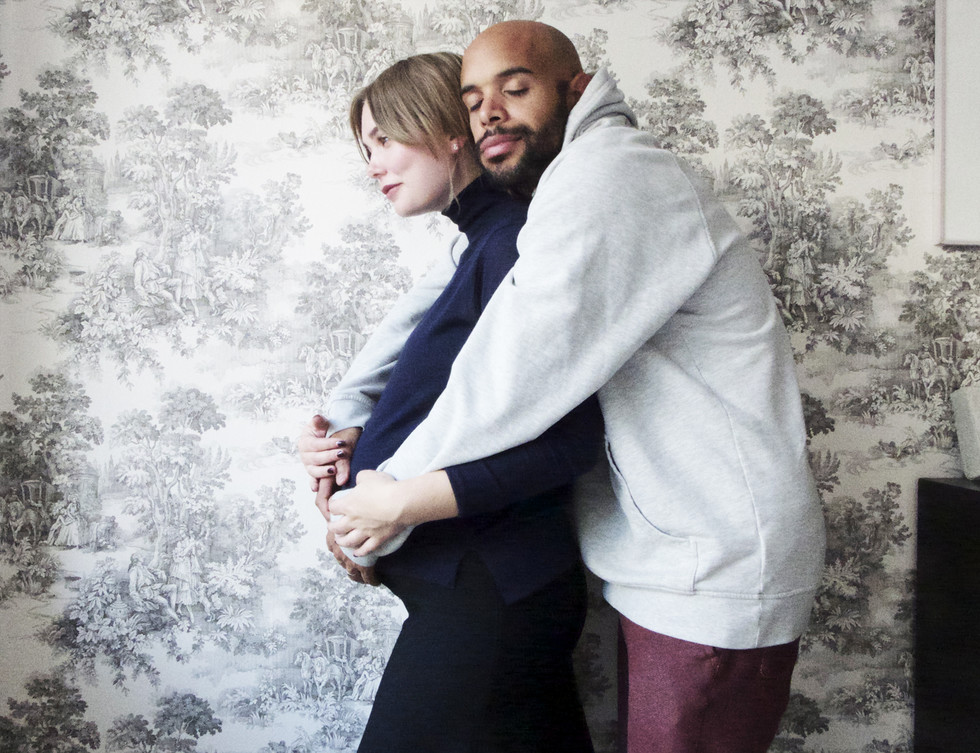 Pregnancy update: I'm actually feeling much better this week. A couple of weeks ago (34 & 35) I was feeling really heavy and tired but I've got some extra energy now and I don't feel as much as a giant hippo anymore, which is nice for a change. Not sure why, it could be the weather, not as hot outside anymore or maybe it's because the baby lies fixated in the womb which gives the organs more space. It gets easier to breathe. Anyhow, I'm feeling great and I'm starting to feel ready for motherhood. Can't wait to meet my baby. My photo session got photobombed by my sleepy husband ;)
I lent out my camera to Meghan a couple of weeks ago and she did some changes and now the quality is really shitty and I don't know how to get it back :( So sorry about the blurry images... I will have to do some research about this.
I'm wearing a skirt from J.Lindeberg and the top is from Zara.