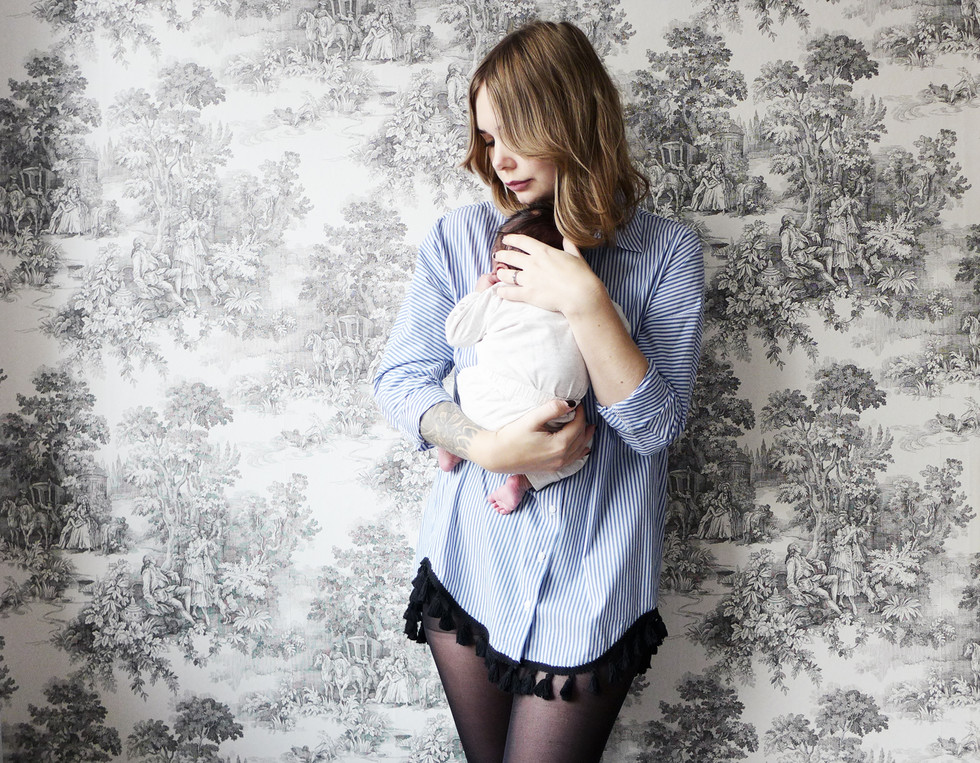 Two days ago baby Vesper turned one month :) I'm starting to feel that I'm getting the hang of it all now (of it all I mean everything surrounding the baby and being a brand new mom). We're finally getting some routines and I'm no longer afraid to take her outside. Although the first time I took the bus with her I thought that everyone smelled like cigarettes and people who doesn't shower (I guess the outcome of this also depends on which bus you're on, I was on the no4).
The past month has gone so quickly, I have a hard time picturing my life before she came to us. At the moment she's sleeping in her crib, she just started falling asleep by herself so I don'y have to carry her around for hours, she's such a good girl.
So, I month also means I've had a while to figure out what's safe to wear and not around and infant. To be honest, nothing's safe. There will be baby vomit everywhere. But for easy access to the food, shirts and blouses are to recommend, the one I'm wearing is from Zara. Vesper's wearing Newbie.