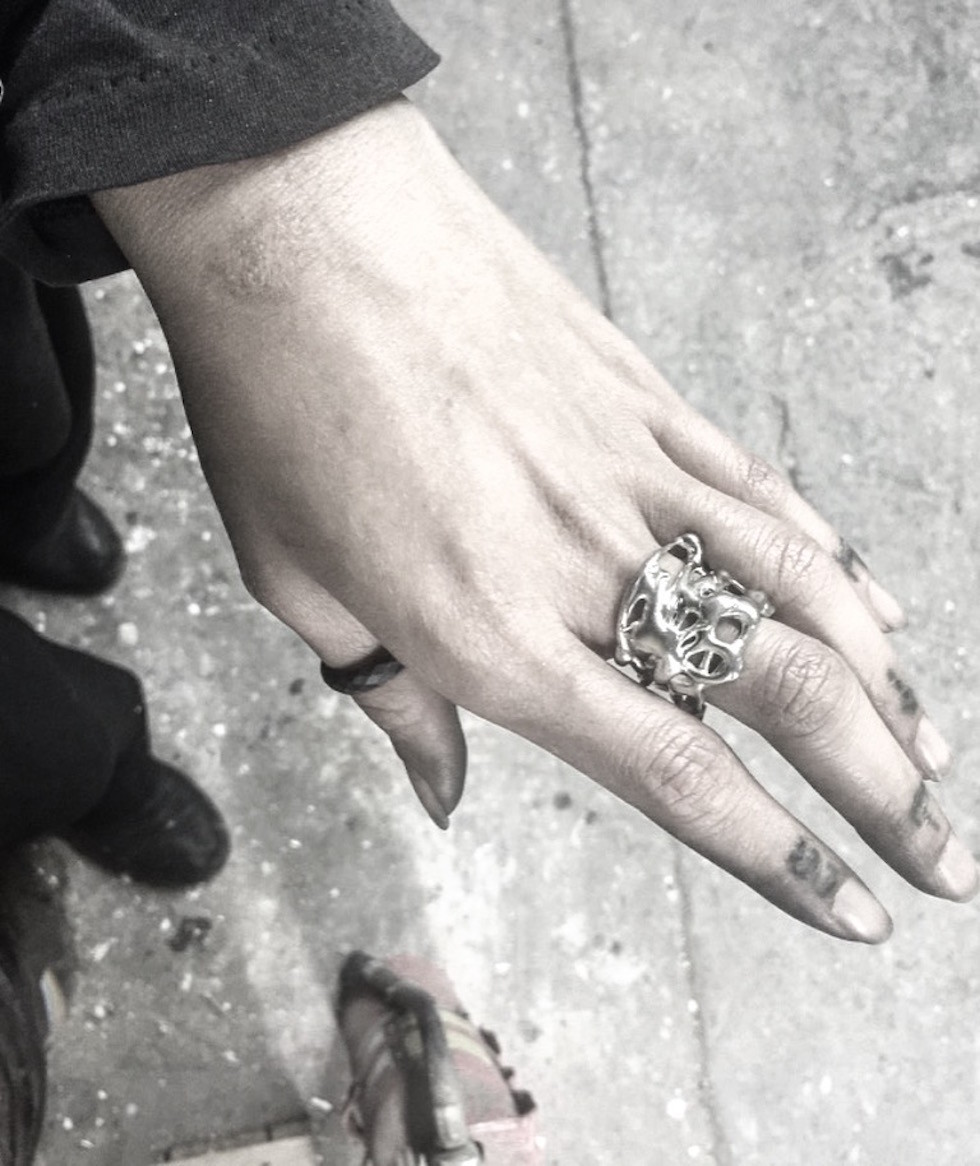 Since the conception of Alchimia for Odalisque, so much has changed. I have experienced so much growth and so much life.
I remember when I was just starting to truly delve into the art of silversmithing and boy, did I fall hard for it. 
For those of you who have known me and I have followed my sporadic accounts over the last couple of years, thank you for listening. 
For those of you who don't quite know me yet, allow me to reintroduce myself -
I am Karissma, I founded a world made of precious metal objects
1. 
The guns and drugs were simply fools gold. Women living for others were simply in search of the moon. And she found silver, gold and raw black diamonds embedded into her teeth. She knew then, by plucking the minerals of earth from what was locked within the hinges of her jaw, that she was capable of building a world separate from the one in front of her. In that knowing alone, she was capable of that world through silver and gold. 
2. 
Like the milk from a mothers breast, she was capable of healing and nourishing through these metaphysical minerals. After all, having grown up in Brightmoor, Detroit she had to find nourishment from somewhere and the liquor stores on every corner didn't serve that kind of nourishment. 
3. 
It was through seeking refuge in the subtle textures and hues in ruin, mineral and bone. There was so much healing. Like witches and vodusants she would sculpt prayers of healing into the receptive crystalline structures that she called jewelry. She wore a universe that only knew hope and resilience, a universe that she sculpted by hand. She twisted the universe molded into a ring, counter clockwise awaking the worlds of hope and resilience that she knew she was capable of.
4. 
She was alone, homeless and took up the great work of alchemy and fortune-telling. She found a great beauty in the life that she faced, The minerals that she plucked was only the beginning.