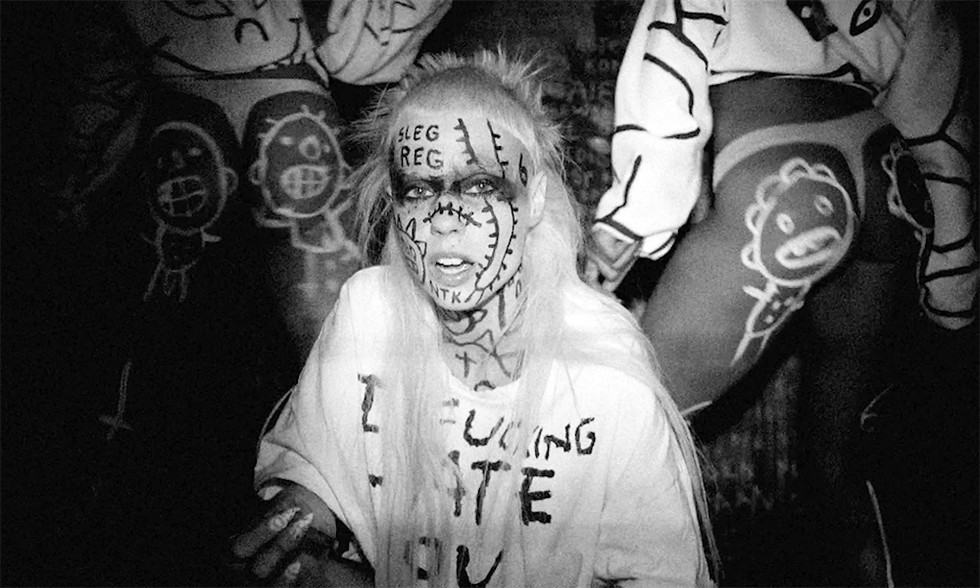 Die Antwoord recently dropped a brand new track with a music video to match, and this time, this video really got me thinking… (mostly styling inspo).
I have ALWAYS been a fan of Die Antwoord, from the first video I have ever seen by them called "I Fink U Freeky" to the more recent "Banana Brain". Their vibe is always something I look up to. They are a duo that, in my eyes, will always stay consistent. Which is something we don't see so often anymore. Especially in the fashion world, with creative directors getting dropped left, right and center. As well as even celebrity personal style changing every season. 
Their brand new NSFW-esque music video, with the song title named "FAT FADED FUCK FACE" gives a whole new perspective to the music video world, mixing fashion, art, sex and religion all into one 4 minute video. And might I add, all directed by the main chick in the group (her name's Yo-landi Vi$$er). As well as having art work created by her partner in crime, Ninja in collaboration with famous artist Roger Ballen. The mastermind behind the crazy/kooky "looks like a 2 year old drew it" visuals in all of their styling/backdrops.
If you haven't seen the video… I'll leave it, here.
Enter at your own risk! Kidding. But don't be surprised if you see some ass, boobs, and even a peek of vagina, along with some serious satanic visuals. But remember - it's all in the name of art/fashion! 
Enjoy!