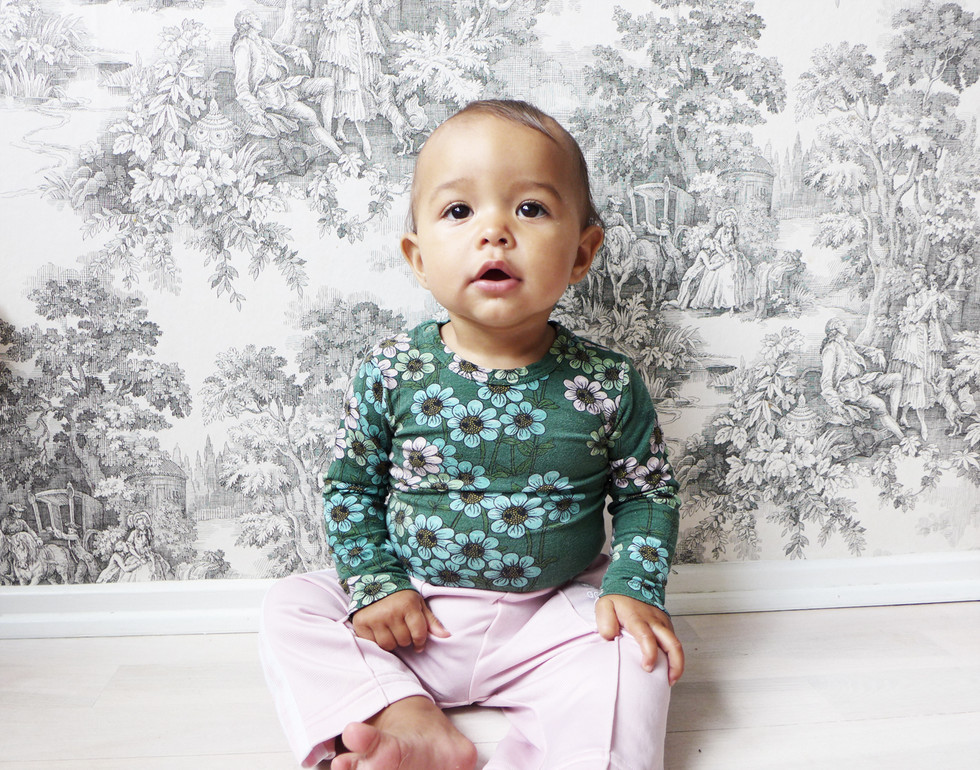 Today my little baby and I've vent visiting grandma, we made her some lunch and played in the kids room. She used to run a daycare so she has an entire room filled with toys! Also baby V practiced walking (crawling) up the stairs. Since we live in an apartment we don't have any stairs! Luckily for us grandma got loads ;) We just came back to the city and baby boo is napping… And oh, it's my b-day.
For my b-day I got three little diamonds put on my engagement ring, one for me, one for Carido and one for Vesper!
I'm wearing a J.Lindeberg shirt and Zara jeans, Vesper is wearing a Mini Rodini body and Adidas trousers.