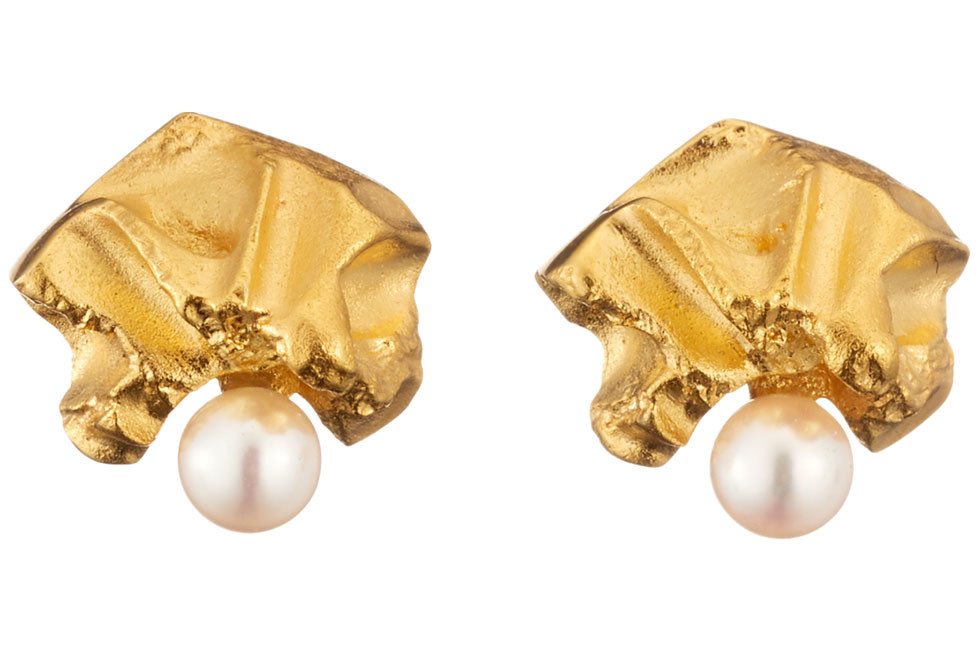 Lapponia brings back highly desired pieces by Björn Weckström.
Finnish jewelry brand Lapponia's autumn collection is a mix of classic design by Björn Weckström and a modern interpretation of the Lapponia heritage by Taru Harmaala Chaloff. A limited-edition collection of gold jewelry designed by Björn Weckström will be re-launched in September. The collection consists of pieces designed in the 1960's and 1970's; the Spring Dew necklace (only 85 pieces available in total), the Tundra Flower charm (only 90 pieces available in total) and the Saana earrings (just 50 pairs available in total). Björn Weckström has been a forerunner in creating sculpture-like, unique jewelry pieces. Inspiration for his gold collection originally came from the unique shapes and matte surfaces of gold nuggets found in Finnish Lapland. Nordic nature is also reflected in the names of these limited-edition pieces. The gold items combine 14K yellow gold with pearls (Tundra Flower, Saana) and diamonds (Spring Dew, 1x0,02ct set in platinum). The Tundra Flower charm can be combined with the iconic golden Lapponia chain.
The autumn collection is available from selected Lapponia Jewelry retailers and www.lapponia.com from September 21.