For an all-over glow that creates that feeling of "I've been at the beach", you can use a few tricks, from powder bronzer, to tinted moisturizers. You can play with each product to get the result you want in the moment. Rememember, it's always easier to add!  Here are some bronzers for that summer look. 
Armani Luminous Silk Glow Powder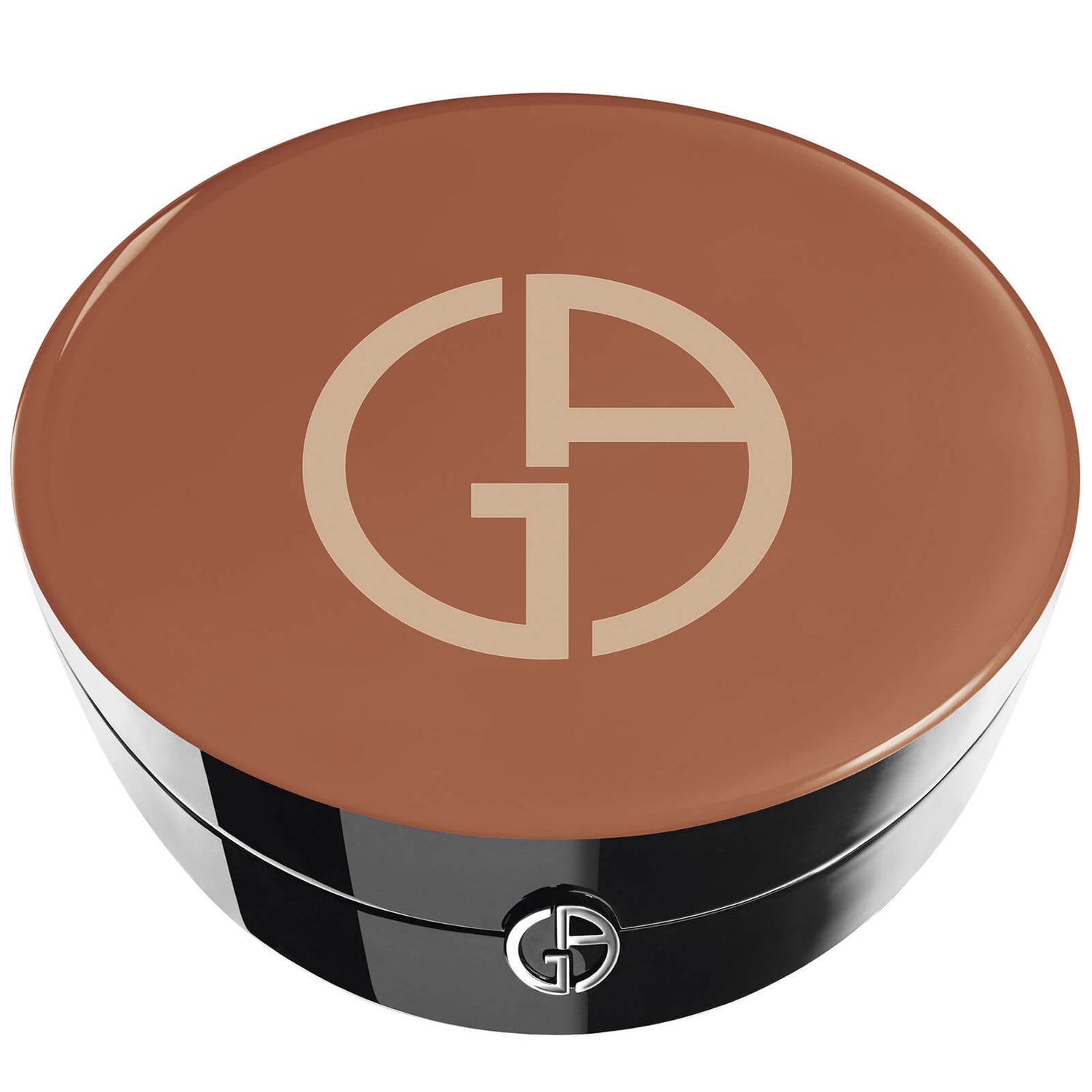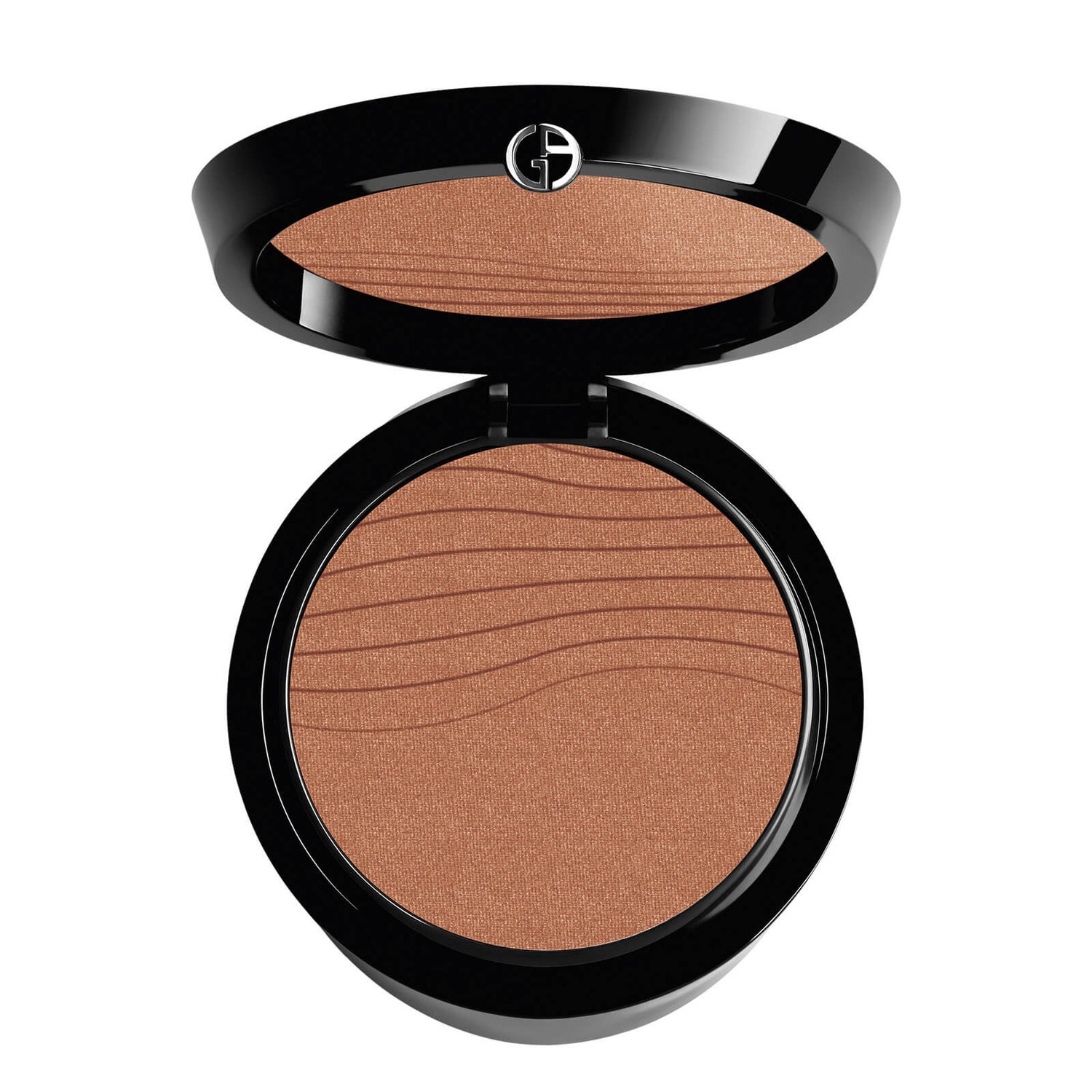 This powder is available in 9 shades to fit you perfectly. Housed in a refillable mirrored compact box and a synthetic brush included, this is recycled friendly. The Armani Water Memory Technology makes the powder turn into a liquid when in contact with the skin's natural moisture, which gives you a seamless finish that is like a second skin. Found here.
Yves Saint Laurent Sahariennes Bronzing Stones
A silky-matte bronzer that instantly gives skin effortless, natural-looking radiance without the shine. For us who wish a silky-matte finish. The YSL silky-matte bronzer gives the skin a natural radiance without shine. The ultralight matte powder blends seamlessly into skin, enhancing your skin's luminosity with an ultrasoft, matte finish. Find it here
Milk Makeup Bionic Liquid Bronzer
This liquid bronzer from Milk Makeup is said to have skincare benefits that can be dialed up for a warm, sunkissed finish. Availble in three different shades, it gives you the opportunity to create a diffused contour. Blend into skin with fingertips, brush, or sponge for a sunkissed bronze. Find Here. 
Gucci Poudre De Beauté Éclat Soleil Bronzing Powder
The Gucci beauty pressed powder formula is packed with Hyaluronic Acid, and gives a longlasting, hydrating and natural finish when you choose the right shade for your skintone. From the experts at GUCCI they recommend using it as such; apply across the cheeks starting just under the cheekbones and then adding any remaining product to the temples, center of the nose. Find it here.
IDUN Minerals
IDUN Minerals is a Swedish brand focused on high-performance formulas and high-quality results, thanks to ingredients that protect and care for the skin. It's a under-the-radar brand, that deserve more attention, at least their bronzer. While I have the old package design, the forumla is still the same. This matte vegan bronzer, infused with ultra-purified minerals, is a great, natural-looking bronzer, that creates a soft finish colour. It's easy to blend in to your skin and create a both bronzed and more sculpted look, featuring a built in mirror. It warms my skin, and the product is sometimes the only product I use - since it works as a light coverage on my redness and complexion. Find it here. 
Recipe For Men Energizing Bronze Cream

For thoose who don't wish to add bronzer, there are other options - tinted cream. This lightly coloured bronze cream gives the skin a fresh look full of energy. But also important, protects skin from pollution and irritation with extract of African pepper. This makes it easy to wake up inte morning and just apply a cream as your daily moisterizer. Formulated with hydrogenated jojoba and provitamin B5 provide anti-irritating and moisturising action leaving the skin feeling smooth.
Sensai Bronzing Gel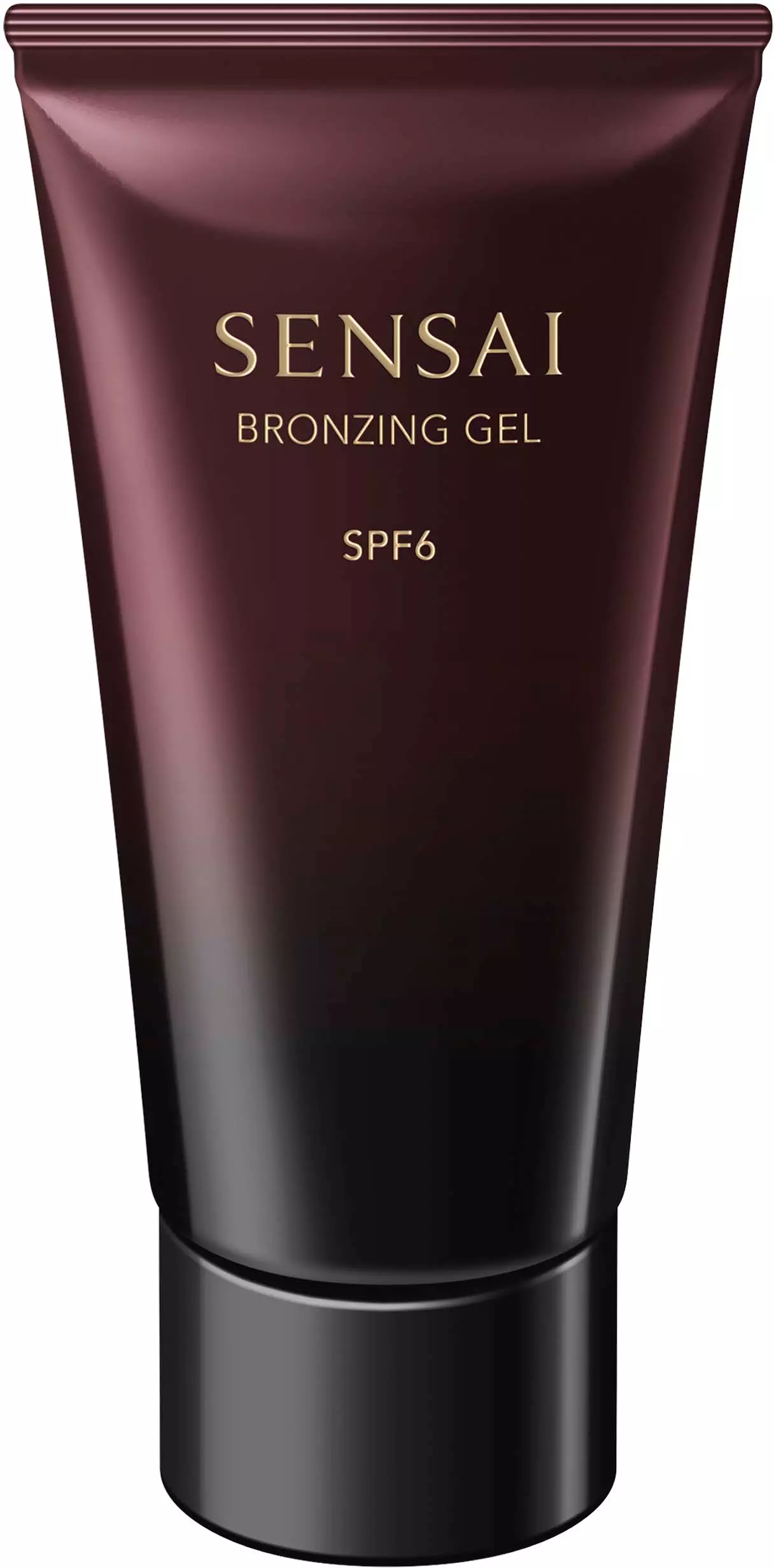 This Sensai Bronzing Gel is a easy blended tinted gel with a supremely refreshing texture. It's easy on the skin, but gives a powerful sunkissed look right away with smooth finish. Apply after primer with a sponge or just with your fingers, or after foundation for that contour look. A great feature is it's SPF6 that just gives you that extra protection against UV rays and has a calming effect and reduces redness. Find it here
TanRevel Spraytan 
Last but not least, while this article is about bronzers. You can't mention the phrase ''wanting to get that sunkissed looked'' without mentioning TanRevel. Meet, what is said to be the game changer of self-tanning. The pocket-size device has been a popular secret in the hands of influencers. It creates a quick tanning look, that you get using layers of the spray - depending on your skin tone and wished shade. You can also use TanRevel to contour your face and neck with a natural finish. The refill come in two shade colors, if you have a darker skin tone than Jennifer Lopez or Rihanna, I would recommend instead of fighting adding multiply layers - go for Luxury Dark. The formula is packed with Aloe Vera, Vitman C to help moisterize the skin. Read more about it Here
Written by YM