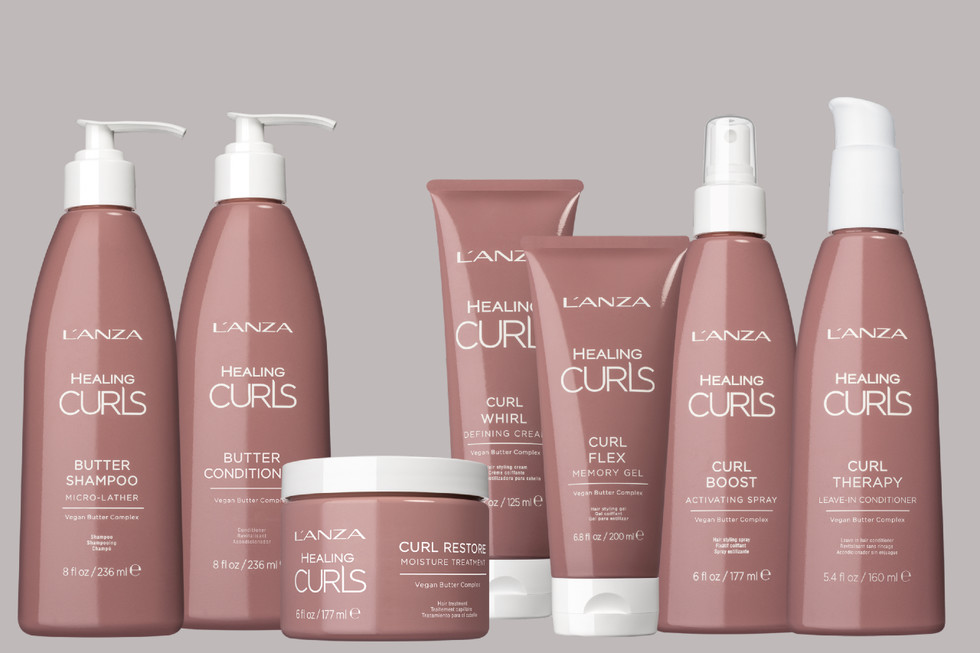 The ultimate new hair care series for curly hair arrived earlier this year. The Healing Curls line from the luxurious brand L'ANZA, was the first professional haircare brand specifically designed to address individual hair needs. 
The serie include seven products, and are focused on Plant-Based Protein for Maximum Curl Strength,Vegan Butter Complex for Softness & Shine, Clean Formulas and Pure & Natural Ingredients Promote Healthy Curls. 
The promises are large, but the brand deliver - they are definitely the No. 1 Hair Care Products for Curly Hair this Year. 
The collection has everything from Shampoo, Conditioner, Treatment, Leave-In Cream, Gel and Activation Spray - everything that a curly routine needs from wash to activation. And they all are absolutly fab. I have tried them for the last months just to make sure they work before reviewing. And they are definitely worth investing in, as they give you sooft, frizz-free and managable curls. To dive in, I picked three which are a good start to get introduced too. So, if you have the possibility to try one of them, here are the onces what you should get first. 
CURL RESTORE LEAVE-IN MOISTURE TREATMENT
The Curl Restore is a deeply moisturizing leave-in treatment. That combines the power of plant-based protein, vegan butters & wildcrafted botanicals for healthy & frizz-free shine. Apply to clean towel-dried hair focusing on mid-lengths to ends. Leave in for continuous moisturization. Diffuse or air-dry. Use as often as needed to moisturize dry curls.
CURL THERAPY LEAVE-IN CONDITIONER
With Sunflower Seed Extract that provides protection from damaging free radicals, UV & environmental aggressors, the leave-in promotes healthy curls. It helps to manage the curls and as a result makes them shiny and moist. 
BUTTER CONDITIONER
As it sounds, the butter conditioner is an absolute butter treat. The conditioner intensely moisturizes & detangles for velvety soft curls & texture. Combines the power of plant-based protein, vegan butters & wildcrafted botanicals for healthy & frizz-free shine. Rice Bran nourishes hair with enzymes, omega 3 & 6 fatty acids & antioxidants It also strengthens to prevent breakage. 
Find the full range of healing curls at lanza.com
Written by Yasmine