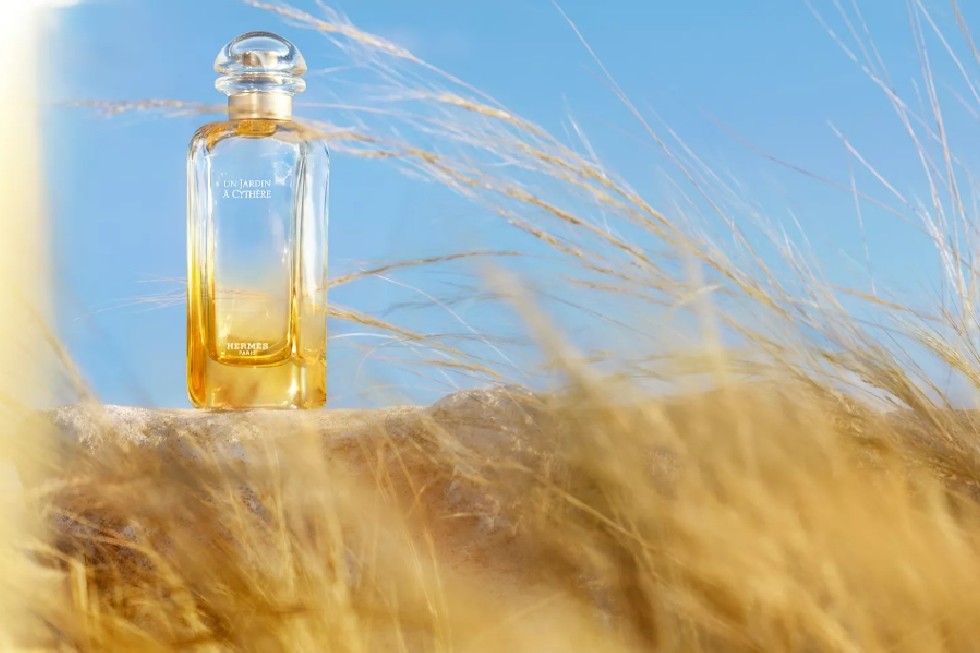 Capturing the essence of wild nature and bottling it is an art in itself, and it is one that Christine Nagel has mastered yet again with the new addition to the Parfums-Jardins collection. Inspired by her first visit to the island of Kythira in Greece, Nagel draws on the magic of alchemy to create a scent that embodies the sensations of the island's golden grasses, olive wood, and fresh pistachio.
What sets this fragrance apart from others is the fact that there is no extract to rely on. Instead, Nagel relies on her memories of the island to recreate the scent, infusing it with her sense of poetic creation to bring it to life in a way that is both captivating and enchanting.
To complete the sensory experience, the box is illustrated by Greek artist Elias Kafouros, whose intricate ink, pen, and paint design captures the essence of the fragrance. From the sun-browned grasses to the pink of the pistachios and the green of the olive trees against the blue sea, the box design brings together all the elements that make up this incredible fragrance.