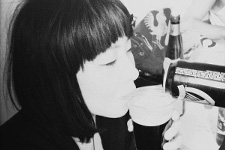 Fumi Nagasaka relocated to New York City from Japan in 2001, and by 2003
she began shooting for Japanese cult magazine STREET. While spending
time in New York, traveling around Europe, Fumi worked on several
documentary projects. In 2007 Fumi has started shooting for several
notorious fashion magazines and having exhibitions worldwide.
Fumi is currently living in Stockholm, working between Europe and Japan.