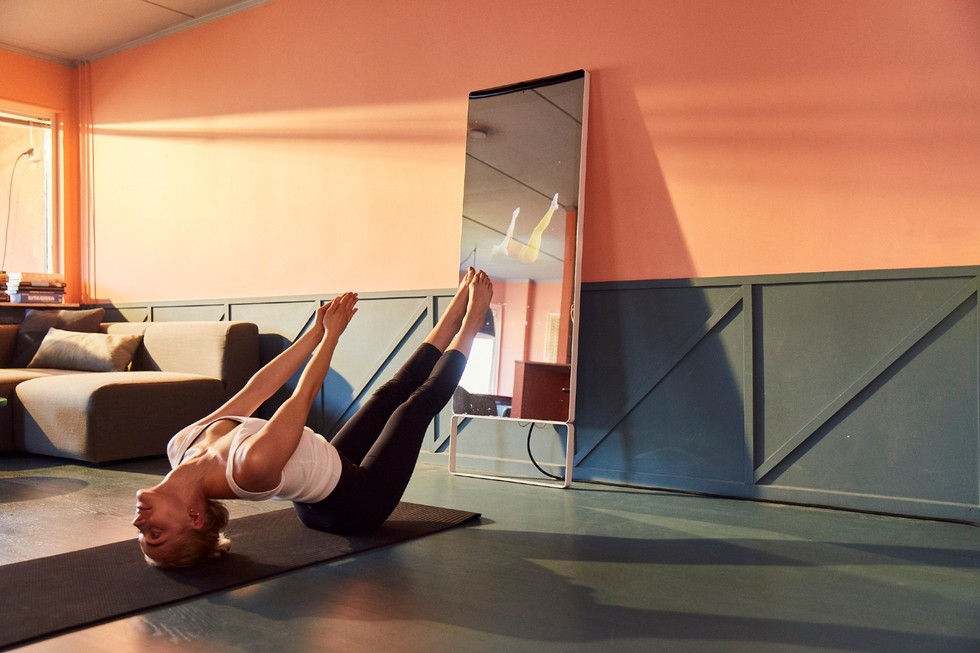 Working out at home have never been easier and more fun.
The Rflex is a full body mirror with a touch screen where you simultaneously can see yourself as well as a coach that is leading you through the workout. You are able to select what type of workout you want to do like yoga, dance or weight training etc and also which coach you want to guide you through and tell you the steps for the specific workout you chose. You can also choose what level of difficulty you want your workout to be. There is a possibility of joining live workouts with a coach a few times a week,  and you can also book a personal trainer.
During the live personal training classes the coach can see you through the camera on top of the mirror and guide you and give you tips while you work out.
The mirror is pleasant on the eye and has a modern Scandinavian design that suits all modern homes. It's also a nice interior detail.
This product is a way for the new brand Mentra by SATS, that SATS launched in september of 2021, to really show what the brand is all about. To try and encourage people to live a healthier and happier life and reach their training goals in an easier way. In the comfort of your one home.
Trying the product out I must say I got intrigued about how well the product actually worked. I thought that it was going to be hard to see yourself and the video of the coach at the same time. But it actually worked really well. It was also very easy to use and connect to with the app and wifi. I was truly impressed and really think that this is a step into the future of training and working out from home.
If you want to read more about the Rflex, klick here