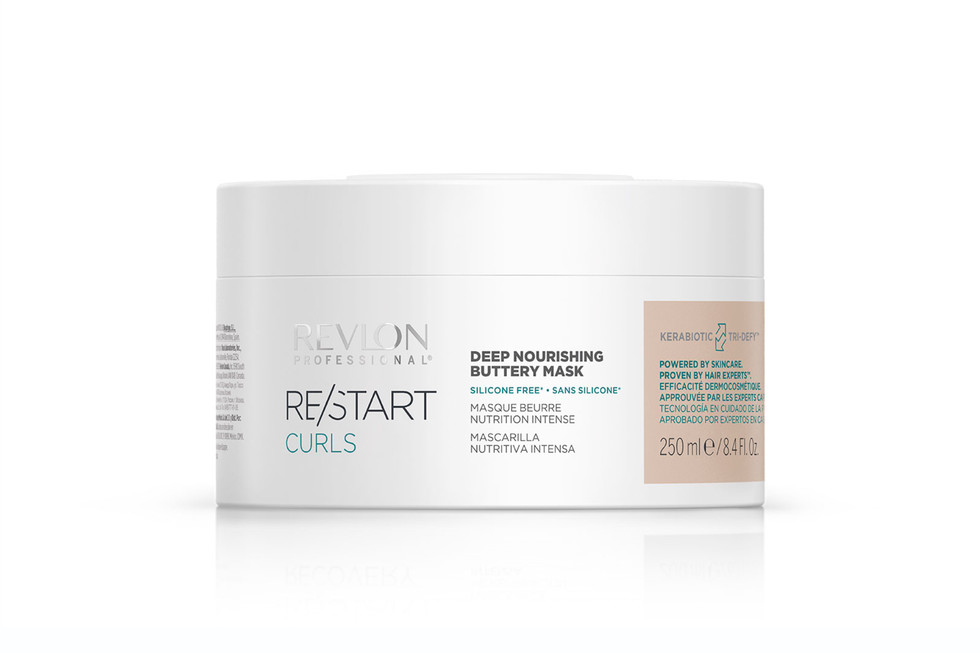 The secretive Revlon Professional Restart Curls Deep Nourishing Buttery Mask has become one of my new favorites. Formulated with jojoba oil, shea butter and vegan biomimetic lipids that restore hair's natural oils, the curly hair moisture mask provides ultimate curl definition.
After a tough few months (for my hair), I almost gave up on trying to save my curls and restore balance to my hair. It was dehydrated, tangled and with massive split-ends, so after reading the text about Revlon's ''nourishing butter mask'' I decided to give it a go. Which I am very happy I did.
This dual action buttery soft texture mask helps to balance the scalp's microbiome* and deeply nourishes curly hair. I had the mask in my hair for 2 hours (it's said to only need 3-5 minutes), but afterwards I feel like my hair is back to normal. It's now super soft, my curls are back and I just feel happy. So it's truly worth a try if you need a true hydration boost for your hair this spring. Use it together with the Curls Nourishing Cleanser and you are all set. The mask is Sulfate Free, Silicone Free,Color Safe with Vegan Formulas. 
HOW TO USE
1. Apply the hair mask from mids to ends of hair. Don't be scared to use a lot.
2. Let it work for 3-5 minutes. (Or how long you want.. why not 2 hours on a Sunday)
3. Rinse thoroughly.
Find the mask at your local retailer or at revlonprofessional.com
Words by Yasmine