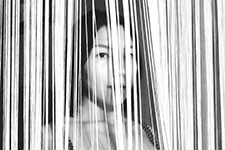 Aki Andersson is currently a digital data strategist student at Hyper Island. 
Or as they say at Hyper, a part of the new generation of dreaming doers. 
Meaning; dream of something? Make, do, create, evolve it and dream some more.
Therefore being a curious generalist surrounded by photographers, stylist, models, designers, artist, illustrators, etc as friends, has advantages for borderless creation but still respecting the professional. 
Dabbling in everything from hair/makeup/styling/art/props/etc in photo shoots, AkI has slowly got into photography. Mostly because she might be the last person not to know how to use Photoshop, and it's driving her into understanding more about this artform.
"In the end I just see visions in my head and now I'm brave enough to actually realise them myself instead of hoping someone will understand them enough to create them. It's hard to see so much exquisite creations by others and not be inspired and not get the itch to create."

Always in love with creative people and projects, find her to dream do something.