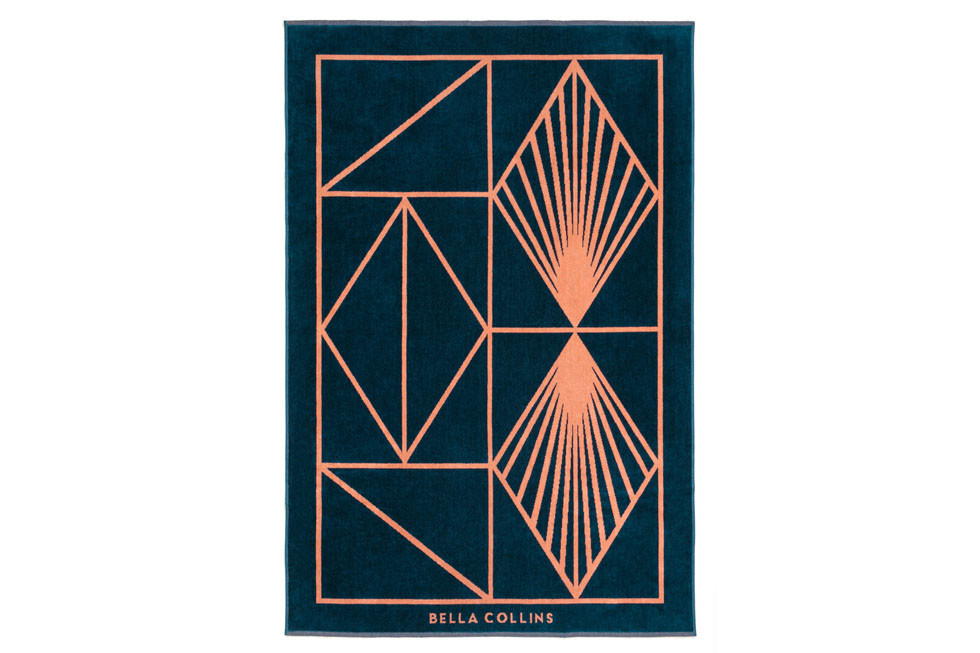 Bella Collins Beach; a new brand with one mission. To offer the ultimate beach towel.
Bella Collins was simply born out of the mission of developing the perfect beach towel. After months of design, ideas and production, we can now introduce you to the brand that will be your perfect holiday companion.
The beach towel is large at size, 100 x 150 cm, which makes it ideal for hitting the beach or laying by the poolside. The beach towel is woven in a 100% organic cotton velour quality which makes it incredibly soft. A plus is also that the velour quality dont' absorb water quickly, a perfect summer accessory we must say. The colors and prints were originally inspired from cities where the beach and sun have a strong influence over the everyday life. During the design process, a nordic easiness and minimalism were mixed into the patterns and colors, and the finished colorful designs and patterns were born.
Product price is 695 SEK and is sold at bellacollinsbeach.com. Free shipping world wide. So if you need to hold on to that summer feel or just booked that perfect wintertrip this is the item to get! This weekend they offer 15% on all orders - so what are you waiting for? Use code weekendtreat at checkout. Go get yours! 
www.bellacollinsbeach.com     @bellacollinsbeach