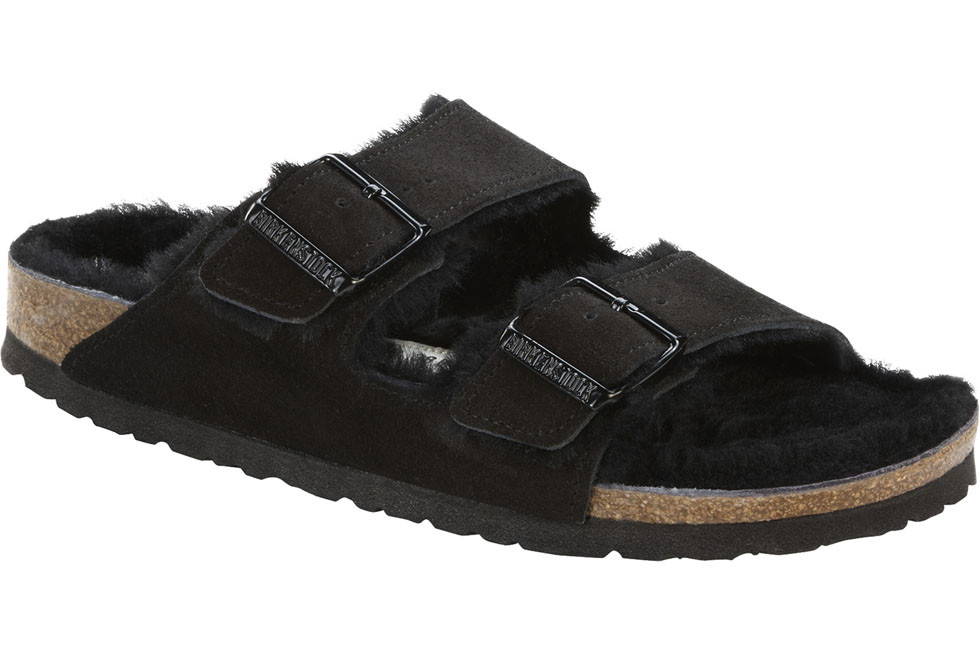 ARIZONA DUBBEL STRAP: IT-PIECE AND MUST-HAVE-STYLE
"Arizona" is the best-selling sandal model from BIRKENSTOCK. It was launched in 1973 and now has millions of followers around the world. Many of them have several variants of the model in the shelf. Like all our classics, this double-stranded sandal is available in many different color and material designs.
The model "Arizona" has two adjustable cross straps that can be optimally adjusted to the foot using the buckles of nickel free metal. Thanks to the double buckles, the sandal is seated around the foot. It is therefore also suitable for longer walking distances. The anatomical footbed in cork and latex keeps the foot in place even for long walks. That's why the sandals are so popular with backpackers all over the world.
"Arizona" has put its mark on the brand BIRKENSTOCK like no other. Thanks to its iconic design, the model is seen as a symbol for the BIRKENSTOCK sandal. Although the feature and basic design have remained unchanged for almost four decades, the sandals are more trendy than ever. Perhaps because no other model exists in so many different variants. Therefore, this classic has long been regarded as "it piece" of fashionistas worldwide. The model "Arizona" is what you usually call "must have" - ​​a pair that simply can not be missed from the shelf.
This versatile double strap is available in many material and color combinations. There are models for work and for leisure, for indoor and outdoor use. There are performances for women, men and children. "Arizona" combines fashion trends and generations. The classic sandal works both as fashion statement and as fashionable antitrend - depending on the wearer's intentions. On the one hand, it can be seen as provocation and calculated termination, on the other hand, as the expression of a certain lifestyle or symbol of belonging to a particular (professional) group. Or, it is simply "just" a unprecedented sandal.
Get Odalisques favourite Birkenstock here!