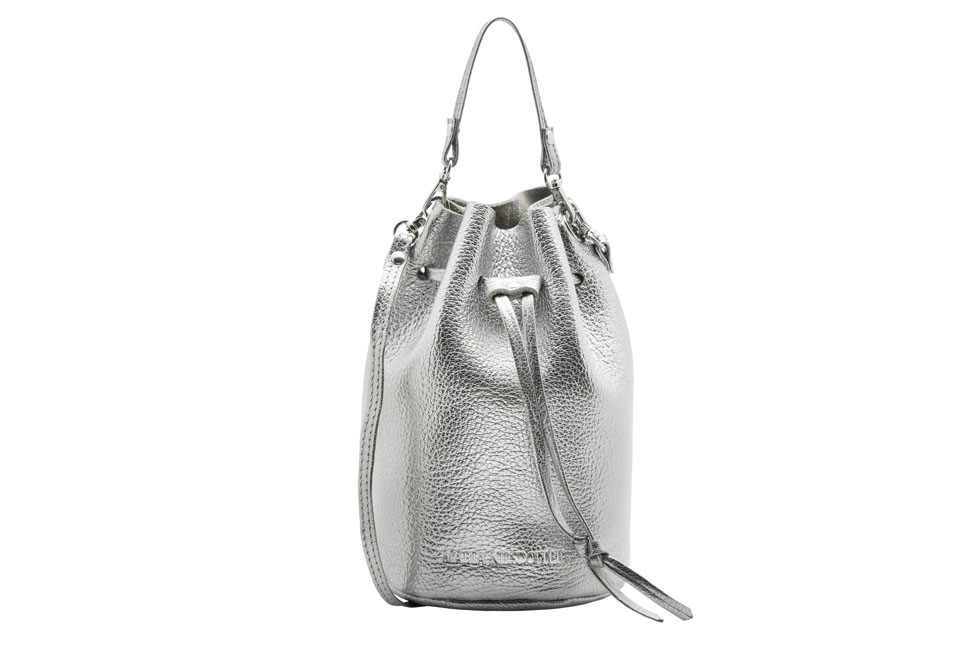 Maria Nilsdotter launches the Moondust collection. For this collection Maria Nilsdotter is going back to the roots of her bejewelled universe, finding inspiration in the Scandinavian mythology, melancholic nature and the world of Swedish painter and illustrator John Bauer. Maria Nilsdotter's latest collection is a tribute to the Swedish folk sagas. The collection has got a bond to the forces of the moon, starry nights and the mystique of unknown creatures, but all in a modern way.
This Moondust Mini Bag has been crafted in Stockholm from textured-leather. Carry it by the leather handle or add the Pearl Strap. Only five bags made.
So what are you waiting for, hurry and get yours - here!
Dont forget to add the pearl strap in to your basket, It could also be used as a pearl necklace!
Maria sees the fairy of the forest as an independent character, strong willed and sharp as a knife under the luminous, enchanting surface. She is in the forest by her own free will and it seems like she is on her way to a rave in the deep woods.
The pieces of the collections are sculpted in either silver or gold plated silver and adorned with diamonds, rubies, sapphires, moonstones, black spinel, garnets and freshwater pearls. In the collection, the objects take different shapes according to the reference points, hinting towards fabled creatures, star-speckled skies and well worn treasures all with an edge.
Every single show piece is hand made in precious metals set with precious stones and freshwater pearls.
The Moondust collection is available in store and online now, get something from it - here!
About: Maria Nilsdotter is a Swedish jewellery designer inspired by Nordic nature and mysticism. The interrelated collections offer a wide range of fine jewellery in 18k gold to silver pieces, from elaborate rings and headpices to more classic styles. Find your own everyday armour amongst wondrous creatures, unexpected twists and provoking contrasts.