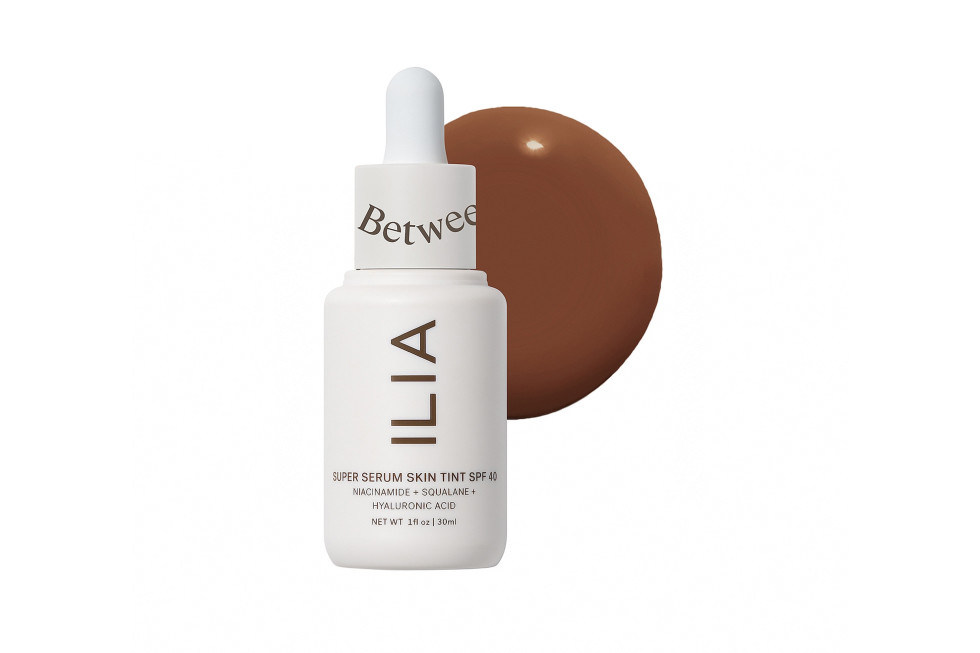 This unique serum is a hybrid between makeup, skin care and sun protection. A light-covering, SPF 30 serum, available in 18 shades.
The serum, or better described as a light liquid foundation, it's the perfect ''on-the-run'' covering, when you don't have that much time in the morning but still want SPF protection and light coverage. It's a mineral sun protection with non-nano zinc oxide (which protects the skin against UVA, UVB, UVC, blue light and infrared). The serum is a blend of Hyaluronic Acids (macro+micro), plant-based Squalane that helps to balance the skin, and Niacinamide. That creates a soft natural finish, not to mention sealing in hydration and covers your redness. The perfect covering makes you feel that you have nothing on your skin - it simply blends in beautifully.
Plus, it's silicone-free, fragrance-free, chemical screen-free, oil-free, non-comedogenic, and safe for sensitive skin. In the EU it's SPF 30, however internationally you will find the product with SPF 40.
Read more and find the Serum Skin Tint at Iliabeauty.com