Start this spring with a new habit for your mind and body. If it's a walk every morning, meditation or starting with breathing exercises.
The Body Shop's initiative and series ''Wellness'' can be our savior to start that habit. Or a great way to find a new favorite scent to energize our morning and calm our night.
Many of us can use skincare as a way to meditate, the time of the day we focus simply on ourselves for a while. In this way, why not take a bigger step towards our wellness. The brand hopes to be a part of our balance between mind and body. To recharged, reconnect and re-energies the day. Besides, being more than a great marketing trick, it's actually an important and good awarness by the The Body Shop to introduce a series that wish to help our day.
They focus on three key parts of our life – our breathing and meditation, boosting our energy– and lastly our sleep. To highlight these three parts, the brand have released a range of essential oils, new pillow mist, gel creams, balms and body washes. 
One of the key releases, are the three new essential oil blends. The first SLEEP, has a calming smell of lavender from the plateaux of Haute-Provence, the second BOOST, with mandarin and bergamot, a scent to help bring feel-good vibes to the day. Third, BREATH with eucalyptus and rosemary – a fresh and awaking scent to help us focus on our breathing.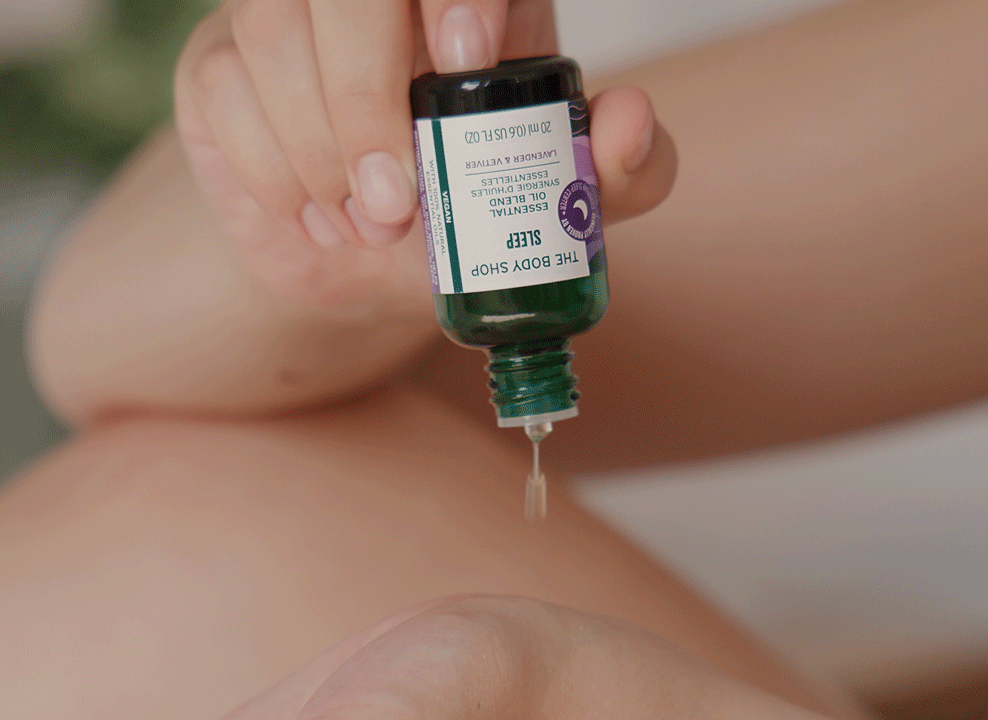 Since they are easy to use, they are beginner friendly for finding a new habit. They are made with 90% natural-origin ingredients – in recyclable glass bottles, which gives a luxuorious feeling. You can add them to your bath for a calm and relaxed moment. As a perfume right on your temples or wrists, or as a part of your meditation or reload. I personally use SLEEP and BREATH as someone wanting to begin focus on breathing excersises and get better sleep. Another product in the BREATH series, I wish to highlight, is the gel cream. It reminds me of the fresh and natural medicinal herbs from the childhood. Using it, I remember to take time off and just breath. 
How to use essential oils as a part of your sleep
1. Slip into your comfiest PJs.
2. Before you sleep, spray your bed and pillow with the Sleep Calming Pillow Mist. 
3. Take the essential oil and hold the bottle upside-down for 5-6 seconds to apply a few drops of our oil to your pulse points. You can even add a drop or two to your tub or to a bowl in your shower, so you can breathe in that mind-clearing scent.
4. Close your eyes and get ready for some ZZZs.

If you are not a big fan of oils, the Sleep bedtime balm is your go-to. Seen below.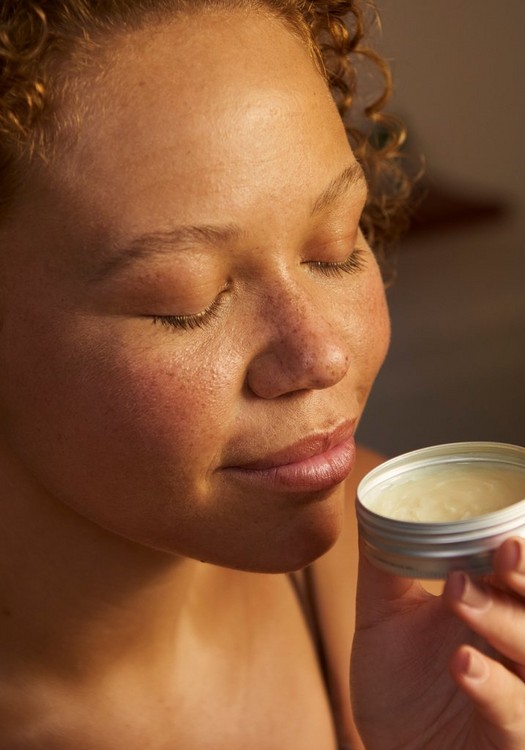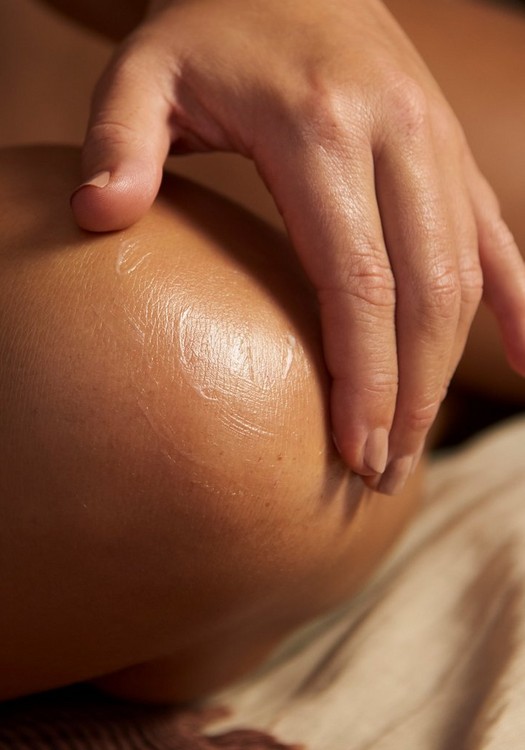 What's important with a new launch from a brand such as The Body Shop, is that it's available for everyone, it's literally in most of our cities and online – for a reasonable price. Showing that wellness and mental health is not only for thoose who can afford the most high-end brands – but for all of us who just want to become a better version of ourselves. 
Read more about the series and wellness initiative here
Written by YM