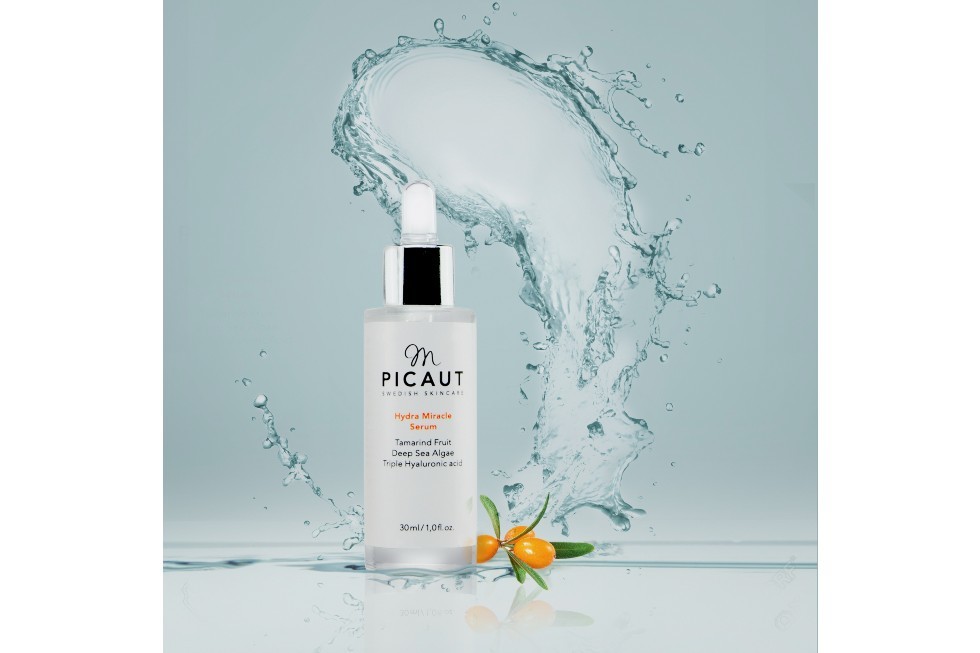 by Elva Ahlbin
Beauty Editor
M Picaut is advanced ecoluxury for your skin at its best, made by the Swedish former model Mette Picaut.
Hydra Miracle Serum has been my skin's best friend these past months and as I'm starting to see the bottom of the bottle I can honestly say this one will be in my skin cares hall of fame.
My skin is on the sensitive side and as a beauty editor, my job is to try new products coming out on the market. Sometimes I get a bit carried away and stress my skin a bit too much and my skin reacts in different ways.. Normally with blemishes or acne. To calm it down, the Hydra Miracle Serum has been my go to product.
I also work as a freelance makeup artist and this serum has found its way into my kit as well. It is simply THAT GOOD and works so well on different kinds of skin. It is the perfect base for makeup because it gives both stability and a healthy glow. It is rich in organic certified ingredients and 100% vegan.
The key ingredients:
Sea buckthorn (Organic) Known to slow the aging process of the skin and is therefore an ultimate ingredient in the anti-age and anti-pigmentation treatments.
Algae Highly rich in minerals and used for its beneficial hydrating properties.
Tamarind fruit A new green bio-patent extracted from the tamarind fruit creates a protective film. Regulates the skin's own hydration levels, reduces fine lines and increases elasticity.
Hyaluronic acid (veg.) Unique moisturizing and viscoelastic properties make the skin softened and restore its elasticity therefore an anti-wrinkle effect is achieved.
Glucosamine complex
Also called "Third Generation Hyaluronic Acid". Activates the skin's own ability to build up the moisture on a deeper level. It has healing properties as well as it hydrates, firms and plumps the skin. Swiss patent.
30 ml - 749 SEK / 71.99 EUR