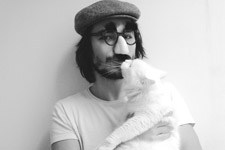 Robert Petreanu is a fashion photographer from Bucharest, he did his studies of photography at FAMU in Prague.
After studying he spent some time in Paris where he assisted a few photographers. He wishes to go back and continue his work there and live with his girlfriend and his cat, Suse.
Robert has recently been commissioned to do a few editorials for Harper's Bazaar Romania.