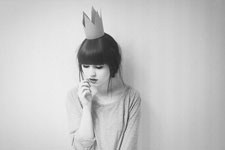 Saga Wendotte is a photographer based in Stockholm, Sweden.
Her work has been exhibited at galleries such as Liljevalchs and Bukowskis as well as the Nobel NightCap.
She describes her photos as "beauty with a twist" and she has a weakness for flower prints, bunnies, cake, dark forests and knives.