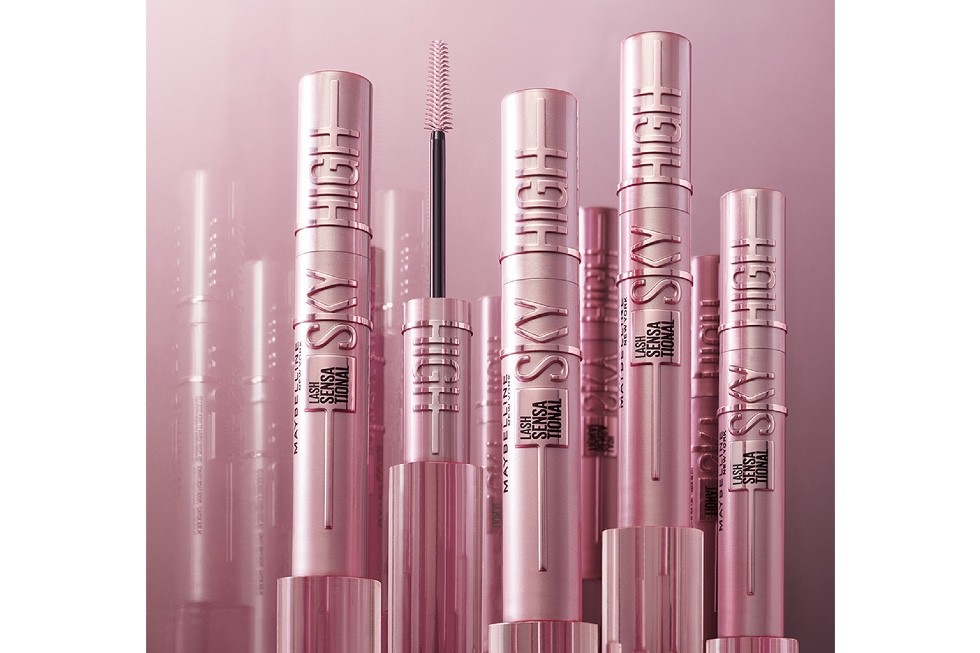 By Yasmine Mubarak
Odalisque has tried the social media virtual mascara, Maybelline New York's Lash Sensational Sky High Mascara. The Sky High has taken over the virtual sphere with a majority of Gen Z's users. But now, it's finding its way to the traditional media as well. Therefore, when the opportunity came to try it- we had to see what the hype was about.
The mascara guarantees great volume and bold lashes, with a unique flex brush. Containing a new formula that includes fiber and bamboo extract, to create more volume.

The two of us trying the new sensation are ODM's Beauty Editor Elva Ahlbin, that have oily skin, long natural eyelashes, and deep-set eyes, and myself who has dry,- sensitive skin and short eyelashes.
_____________________

To my surprise, it's actually rather good. Maybelline was the brand I used in my teens, as one of the first mascaras. Who don't remember the TV-ads with the top models walking on NYC rooftops glancing with their eyelashes? The classic mascaras came in different colors (and brushes, but for us teens (pre-youtube), we didn't really know the difference). You wanted to try them all - like picking Swedish candy, and they were affordable. Not to mention, all your friends had them in different colors.
The Sky High mascara is something else. For that reason, today - when I state that ''the mascara is pretty good ''- I am not comparing it to Maybelline's colorful mascaras. I am comparing Sky High to the high-end ''after uni, kind of mascara''. The Sky High actually gives you bold, and most importantly for me - curved lashes. I applied 2 layers in the morning, went to work, and came home with my lashes still a bit curved (which rarely happens). The only downside was that it looks a bit chunky after more than 2 applications. But it's definitely a good mascara for that price point.
________________________
Asking our beauty editor, she answers almost with the same excitement:
''I think the mascara is great if you want really defined and bold lashes that last all day. However, I already have really long and curved lashes (humble bragging), so on me, it will be really effective after a layer. But you need a bit of detailing to spread the lashes and place them where you want them. You can basically sculpt according to your own taste if you dare to the slightly less subtle look. In addition, it fits really well but on the other hand, can be messy to wash off in the evenings.''