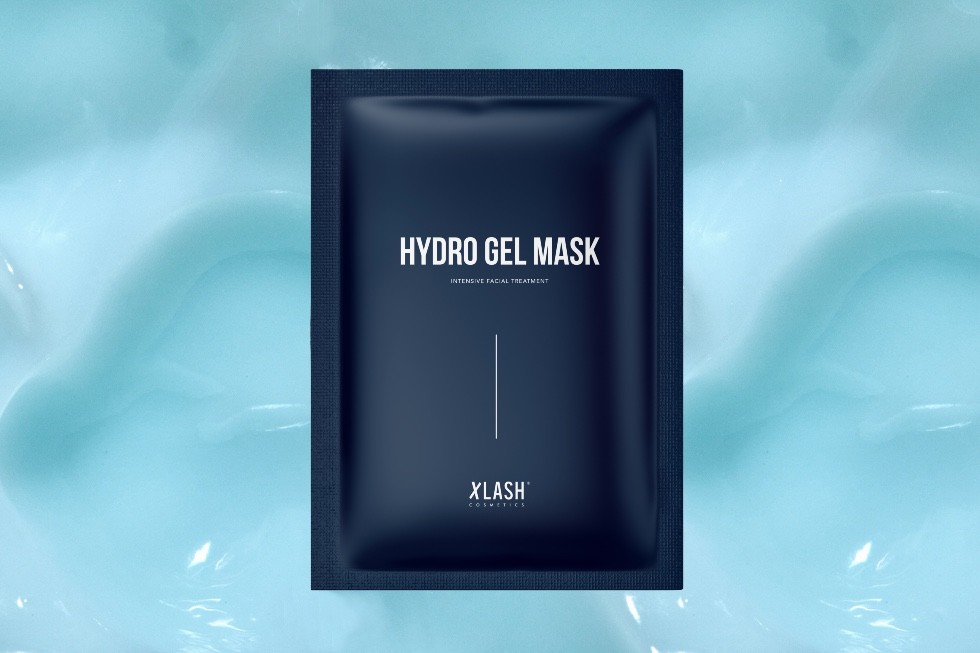 Xlash reach new heights beyond their eyelashes and influencer-friendly eye patches. They go high and launch their first range of skin care products – one of them the Hydro Gel Mask.
The new Xlash Hydro Gel Mask is a face mask based on the bestseller Xlash Eye Gel Pads. But while I haven't tried Xlash before – neither their eyelashes or eye patches, the eager to try their products changed when I heard that they will release skin care.
When I personally choose a face mask, I usually don't choose gel. I feel that my face hydrates more when the mask is soaked in essence. So, while I was concerned this product would be the same. I was happily surprised that it refreshed my face. It truly refreshes and calms my skin. Thanks to coconut extract, shea butter and hyaluronic acid, it gets its moisturizing properties. In addition, the fit of the sheet mask is really good as well, since it's in gel you can easily sculpt the mask to fit your face features.
I would use this mask to boost my skin in the morning or when I feel tired after a long day and need to relax. It's perfect to have in-between your other skin care products and more powerful treatments.
Usage:
Loosen the protective plastic and apply the gel mask on your cleansed face. Press the mask lightly against the skin to remove any air bubbles. Remove the mask after 20 minutes (I usually have it for over 40 min, around one episode of a series). I end by using a moisterizer, this time another new Xlash product.. their new Instant Hydration cream as my last step.
The Xlash Hydro Gel Mask launches 11th January. Find the product and try for yourself at xlash.com
Written by YM