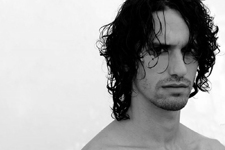 Romeo Mori studied photography in Zurich, Switzerland and assisted
many prominent photographers around the world for thirteen years.
In 2006 he started his own career as a photographer in Paris.
His work evolved around portrait, fashion, beauty and landscape photography.
He shares his time between Paris, Zurich and the Italian countryside.